Nutrivita Foods was founded in 2010 through a partnership between Indian entrepreneurs and the French company Onyx Développement (Groupe Nutriset). Nutriset is a pioneer in treating Malnutrition using Ready to use Therapeutic Food (RUTF).
Nutriset was founded in Normandy in France in the year 1986 by Michel Lescanne an agricultural engineer. Nutriset is an independent business with a single goal from the start: feed vulnerable populations in developing countries and provide humanitarian and health organizations with innovative and effective nutritional solutions.
Acknowledged globally, Nutriset has enabled radical changes in the treatment and the prevention of malnutrition, through research and technological innovations.
With products such as therapeutic milks F-75 and F-100, Plumpy'Nut (the first RUTF ever designed) or a range of nutritional supplements and preventive products, Nutriset is leading major innovations in the fight against malnutrition. Nutriset significantly invests in research partnership and in channels of production closer to the needs in order to fulfil its mandate: nutritional autonomy for all.
Over the past 10 years, more than 36 million people have been supported with Nutriset products coming from its factory in Normandy, or from the PlumpyField network partners, closer to where the needs are.
Nutrivita was formed with a focus to fulfill the needs arising from Malnutrition in the Asian region. Nutrivita Foods is a member of the PlumpyField Network. With an intention to treat Malnutrition, and make quick and easy access to their products, Nutrivita started supplying the products of the Nutriset, as a PlumpyField network partner. Nutrivita has been regularly supplying RUTF, and RUSF products to the Asian and African regions.
At Nutrivita we commit to provide home-based therapeutic care to hundreds of millions of children all over world. By providing Ready-to-Use Therapeutic Food (RUTF), and Ready to Use Supplementary Food (RUSF), our mission continues to be one of the frontrunners in treating acute childhood malnutrition in humanitarian emergencies.
Nutrivita is committed to make available world-class nutritional food products, especially developed to enhance nutritional status of the undernourished & susceptible children and women. The Nutrivita vision is a world free from hunger and malnutrition, where there are no longer impediments to human development. We wish to cooperate with agencies, partner organizations and stake holders that support efforts at community, regional, national, and international levels to end malnutrition in all of its forms.
We at Nutrivita successfully executed various supplies in Horn of Africa during Famine disaster during 2010. Subsequently over the years, almost around 200,000 children have benefited from our supply. Nutrivita received the FSSC 22000 certification. We have come a long way through a very successful journey in nurturing the future of the children worldwide
Nutrivita is engaged in several social activities, around its factory premises. Nutrivita also participates in other social causes and lays a great emphasis in social upliftment of malnorished and underprivilaged children.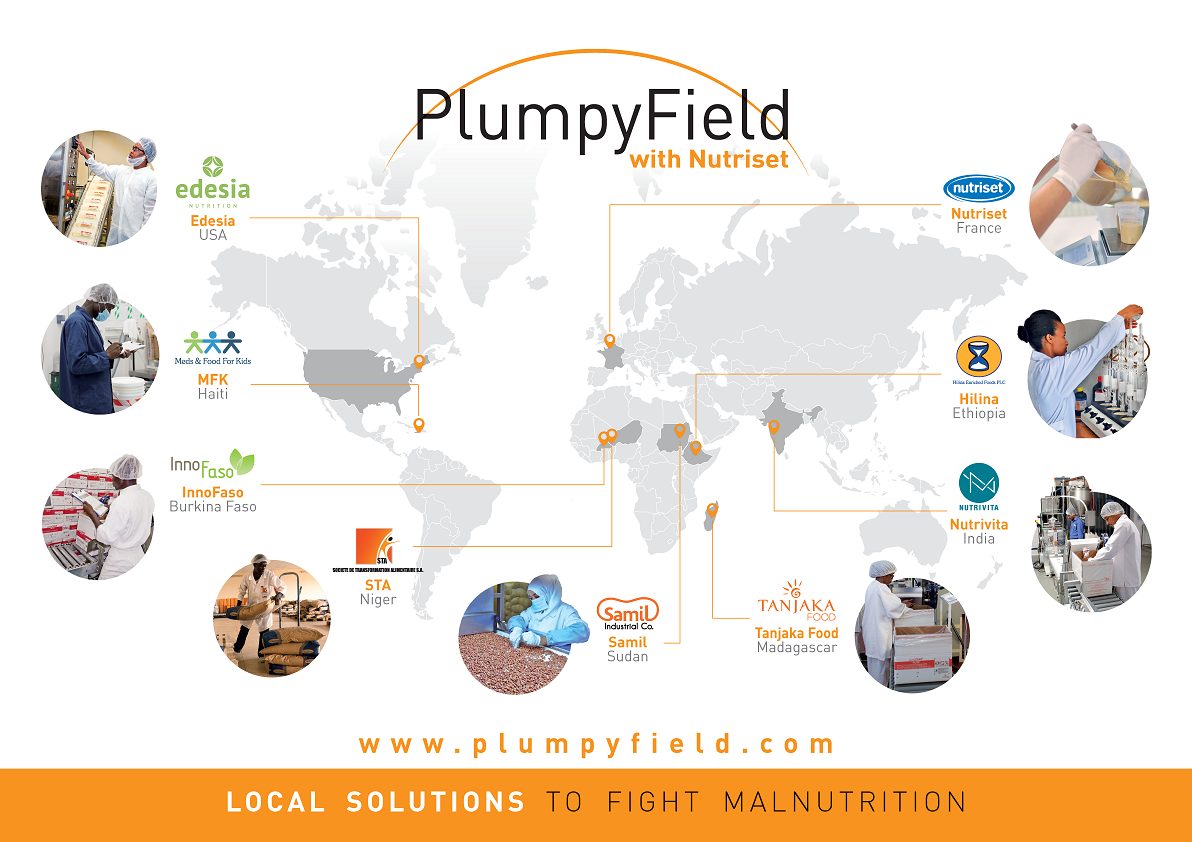 Nutrivita Foods is a member of PlumpyField Network (
www.plumpyfield.com
) The plumpyField network brings together food industry partners (companies or NGOs), which produce the plumpy range of products in partnership with NUTRISET in France.Today PlumpyField includes 12 members from developing countries, as well as a non profit organization based in the United States.
PlumpyField® is a network of manufacturers with a common project: fighting malnutrition. Partners of this network manufacture and market RUTF and RUSF products developed by Nutriset. Initiated by Nutriset in 2005, PlumpyField® brings together its members by agreements inspired by the franchising system.
The founding principles of the PlumpyField® network was to ensure improved availability and accessibility of products for the prevention and treatment of malnutrition, and willingness to support the nutritional autonomy of countries affected by malnutrition, were established by Nutriset.
Members of the network stand together and meet the following principles:
A genuine and reliable local partner, both commercially viable and sustainable;
A guarantee for customers in terms of the quality of the locally manufactured product;
The professional ethics of the local partner in terms of its relations with the humanitarian sector;
Awareness of and compliance with correct use of the locally available product;
The producer's commitment to make the product available.
Usage authorizations from Nutriset to the network members about patents, trademarks and distinguishing features related to this kind of products;
Transfer of know-how, on both commercial (including logistics and supply chain) and technical (production process, assistance for the implementaton of quality system, follow-up and training, etc.) aspects
Maintenance of knowledge through continuous training.
Sharing and transfers of know-how between the network members, improvement of systems and enhancement of specific skills;
Access to Research and Development programmes and to improvements in terms of technology, management and human nutrition;
Joint research programs, studies of distribution systems, etc.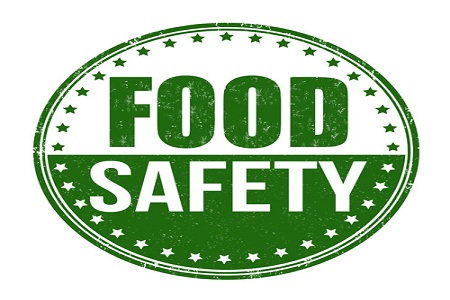 Food safety policy: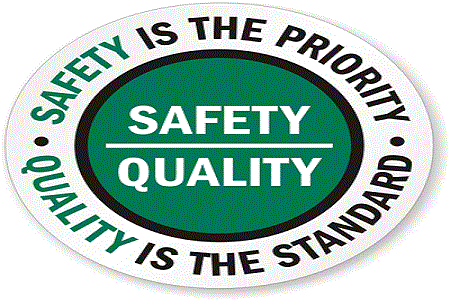 Quality Policy :
We, at Nutrivita Foods, are committed to the most stringent quality controls for manufacturing of the products. We also work towards continuous improvement in quality of products, processes, systems and services. This we shall achieve through involvement of all employees & up-grading of their skills with regular training.
.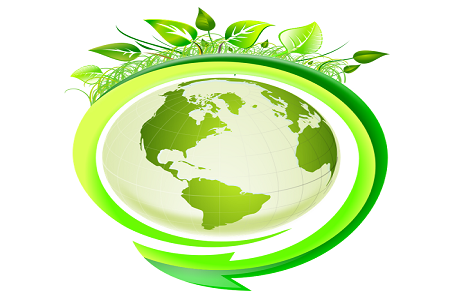 Environment Policy:
Comply with all environment regulations. Choose to produce environment friendly products through the processes and systems in line with conservation of resources. Adopt processes that reduce waste generation & pollution. Treat all effluents before discharging. All our premises including factory, offices and depots are designed and trained to adopt environment-friendly policies in terms of critical resources of water electricity paper etc.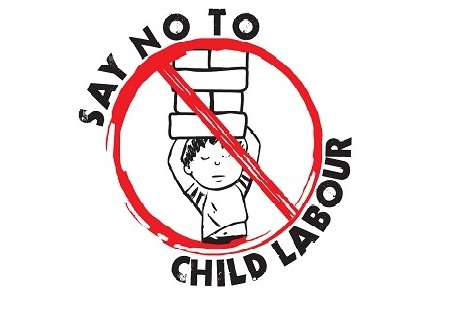 Labor policy:
We believe that work place is the temple where employee spends maximum hours of his/her life. Our policy is : No employee below 18 years of age and classified as "child labour". No discrimination by gender, cast, religion, and state of origin. Provide all the employees with fair chance for their personal, spiritual, and social upliftment through internal and external trainings. Comply with the prevailing labour laws of the government.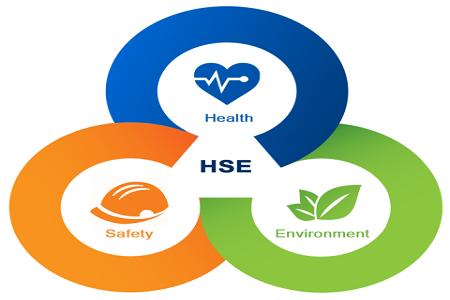 Health & Safety Policy:
We believe that providing safe environment is a continuous process and are committed to training : To continuously impart Safety and Health awareness among all employees by training and counselling. To minimize accidents in the factory by ensuring use of Personal Protective Equipments. To ensure up-keep of required safety facilities such as fire-fighting equipment, emergency doors and other safety gadgets etc..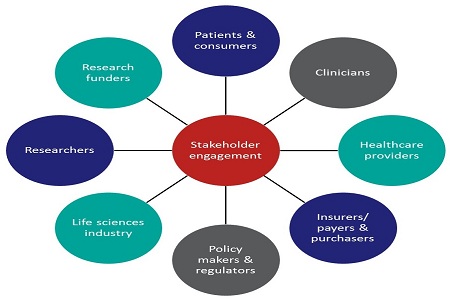 Company Social Responsibility :
Our organization is committed to choose stakeholders that work with humanitarian values and respect to ethical practices.